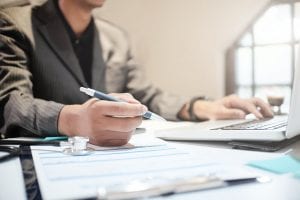 CG Insurance Group offers a variety of specialty and general business insurance policies for all types of organizations.
Commercial General Liability
Commercial General Liability insurance (CGL) protects against claims for bodily injury and property damage that arise from premises, operations, products and completed operations. Additionally, coverage is typically afforded to advertising and personal injury liability.
Property
Property insurance is first-party insurance that provides indemnification to the owner or user of a property for losses that occur from perils such as fires or destruction.
Business Auto
Business Auto Insurance is a policy providing auto liability and auto physical damage insurance coverages.
Workers Compensation
Workers Compensation Insurance is policy that enables wage replacement and medical benefits to employees injured in the course of employment.
Crime
A commercial Crime Insurance Policy typically provides several types of crime coverage that protect against losses from events such as employee dishonesty, forgery or alteration, computer fraud, funds transfer fraud, kidnap & ransom, extortion, money & securities, money orders and counterfeit money.
Umbrella
An Umbrella Insurance Policy is designed to provide protection against catastrophic losses and is written over primary liability policies, such as business auto, commercial general liability and others. Its purpose is to provide additional coverage beyond the limits of the underlying policies.
Cyber Liability
Cyber Liability or Cyber & Privacy Liability is a type of insurance designed to cover a variety of both liability and property losses that may result when a business engages in various electronic activities, such as selling on the Internet or collecting data within its internal electronic network.
Directors & Officers Liability
Directors and Officers Insurance, also known as D&O, provides protection to directors & officers of corporations, both for-profit and not-for-profit, for claims brought because of a wrongful act which can be civil or regulatory in nature. Intentional criminal acts would not be provided coverage. This coverage includes protection against the personal assets of a director & officer.
Employment Practices Liability
Employment Practices Liability (EPL) provides insurance coverage for employers against claims made by employees for claims such as discrimination, wrongful termination, harassment and any other employment matter.
Product Liability
Product Liability Insurance provides coverage for bodily injury/property damage resulting from sold products.
Clinical Trials Liability (Life Sciences)
Clinical Trials Liability Insurance provides protection for injuries attained during tests on human subjects. It is available on a per trial basis, or included within a product liability policy. Access is available to foreign markets where required.