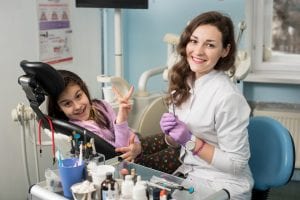 Dental Malpractice Insurance Solutions
CG Insurance Group offers Dental Malpractice Insurance products to help protect your practice from financial loss and potential claims so you can focus on your patients!
You spend many years in school and learn how to become a dentist. Perhaps you had just one class that taught something about running a business. However, though being a dentist means running a small business, you want to focus on offering quality healthcare to your patients.
CG Insurance Group provides dental malpractice insurance and related solutions offered through Cincinnati Insurance Company. We also offer a full spectrum of commercial liability products.
Our programs go beyond standard insurance policies by including earthquake and flood as covered perils for your business personal property and business interruption insurance coverage.

Professional Dental Malpractice Insurance when purchased provides coverage on an occurrence basis for professional services you performed during the policy period, no matter how much time passes before a claim is made.

General Liability defends and pays covered liability claims against you. If one of your patients falls, your policy safeguards your business assets.

Hired and Non-Owned Auto safeguards your business assets should you need to hire or rent a vehicle or if your employees use personal vehicles in your business.

Umbrella Liability coverage gives you additional coverage to safeguard you and your business against catastrophic loss. Given today's legal environment, an additional layer of protection further ensures your financial well being.

Employment Practices Liability insurance (available in most states) offers affordable protection from suits brought against you by employees because of your hiring, firing, promoting or other employment practices.